Assessments and Profiling Tools
We offer the following assessments and profiling tools to support you in your development:
Everything DiSC profile, Emotional Capital Report (ECR) 360,  Motivational Maps profile, Belbin Team Roles and Psychometric Assessments from Korn Ferry.
Everything DiSC®
Everything DiSC® profile is personal development tool to support development of communications, promote teamwork and understand behavioural differences.   It measures your individual preferences and tendencies based on the DiSC® model and describes four basic styles: D, i,S and C.  On completing the DiSC® profile you will receive personalised insights that will deepen your understanding of self and others, making workplace interactions more enjoyable and effective.
The result is a more engaged and collaborative workforce that can spark meaningful culture improvement in your organization.
Everything DiSC is part of the Wiley Family, fuelled by 200+ years of publishing excellence.
Everything DiSC is simple but not simplistic  Learn More
What are the D, I, S and C styles?   Click here to find out.
Everything DiSC profiles can also form part of your staff development for example supporting them to develop strategies to communicate more effectively with others; building interpersonal skills     See a sample Communication Skills with Everything DiSC course here
Please choose a category below to read about different Everything DiSC® products
Everything DiSC Workplace Individual Profile. Click here to download a sample report
Everything DiSC Work of Leaders Profile. Click here to download a sample report
Everything DiSC Management Profile. Click here to download a sample report
Dymphna has completed Everything DiSC trainer training and can deliver Everything DiSC assessments in Galway, throughout Ireland and Internationally.
Emotional Capital Report (ECR) 

Emotional Capital Report (ECR) is a leadership development tool that provides professional people with a comprehensive interpretation of their leadership potential based on their emotional intelligence.  You can choose between ECR Self and ECR 360.  The ECR Self assesses your key skills in emotional intelligence and gives you a comprehensive interpretation of your leadership potential.   Your Emotional Capital Report (ECR) provides narrative descriptions of the leadership behaviours associated with each scoring, strategies for developing greater emotional intelligence and leadership abilities.
The Emotional Capital 360 is a multi-rater report and combines responses from your chosen raters and compares these scores to your self-scores to gain an understanding of the differences in perception.  the report includes a verbatim section with your raters responses to open-ended questions giving your raters the opportunity to elaborate on their responses.
Dymphna is certified to deliver Emotional Capital Report assessments.   The assessments and assessment debrief can be completed online.
Motivational Maps ® Profile Assessment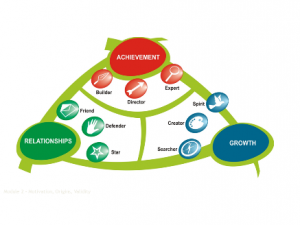 Motivation is a crucial element of productivity which is crucial to profits.  Motivation is the energy, the fuel in the engine that helps to drive performance.   Motivational Maps is an ISO accredited diagnostic tool that helps you to understand motivation, to describe it, to measure it,  action and maximise it.   Used by thousands of people around the world, Motivational Maps delivers an accurate self-perception inventory and has been highly effective in business, education, charities and public sector organisations.
What is Motivational Maps based on? Who are Motivational Maps for? How can Motivational Maps help?  Click here to find out more.
In only about 15 minutes on-line you can complete the diagnostic and receive a full 15-page report on what motivates you and how motivated you currently are. The report is not only practical but also extremely revealing: most individuals have little idea about what truly motivates them.   Dymphna can deliver Motivational Maps Assessments in Galway, Ireland and Internationally.   Motivational Maps can be used for: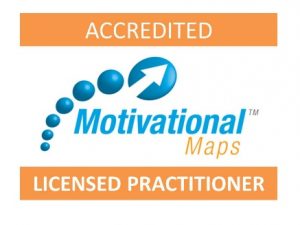 For Individuals: Transform personal energy and performance
Download sample Motivational Maps report
For Teams: Build on the strengths of everyone working together
For Organisations: Strategic Motivation
Belbin Team Roles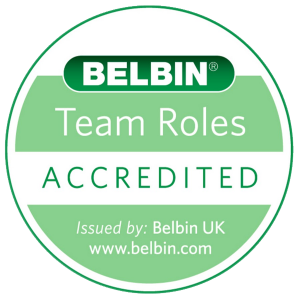 Belbin® Team Roles, developed by Dr. Meredith Belin, measure behaviour, not personality and identify people's behavioural strengths and weaknesses in the workplace.   The team roles are defined as "The tendency to behave, contribute and interrelate with others in a particular way."  Dr. Meridth Belbin
Belbin Team Roles are used by thousands of organisations today.   Identifying your team roles and those of others in your organisation helps you to work to and use your strengths while steps to manage your weaknesses.
Belbin identified nine team roles:  Click here to learn more about the 9 team roles
Dymphna can deliver Belbin Team Roles Assessments in Galway, Ireland and Internationally.  Contact me to discuss Team Development using Belbin Team Roles
Psychometric Assessments

Organisations use psychometrics for recruitment and selection and personal or leadership development.
For recruitment and selection the psychometrics offer additional objective information supporting the employer to build a complete picture of candidates and helping them select the right person for the role.   The psychometrics provide an independent measure of each candidate's competencies, abilities, motivation and personality.
For development the psychometrics provide objective information of your strengths and development areas.   This information when used as part of a development plan can help to drive identification of company wide training, individual training and focus for coaching conversations.
We offer a range of Korn Ferry Assessments:
Dimensions
Elements (Verbal)
Elements (Numerical)
Elements (Logical)
Dymphna can deliver psychometric assessments in Galway, Ireland and Internationally.
Contact us to discuss how psychometrics can help you in your recruitment and or staff development.